Your present position is >>
About Us
>> Company Profile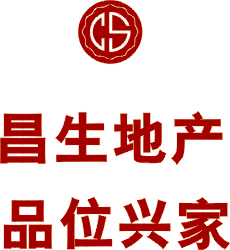 Being estabished in 2002 and owning 147500 thousand registered capital,
Zhongshan Changsheng Garden Real Estate Developing Co.,Ltd. is a real estate developing enterprise who focus on brand and quality. We take ecological protection, professional leading and humanity destination as our basic concept. We commit to building region-leading or trend-leading noble community. Because of our unique human solicitude and rich cultural deposits, we enjoy well reputation among real estate industry and culture field. Besides that, we are regarded as the flagship enterprise among Zhongshan real estate culture.

Paying much attention to taste is our basic concept while special strategic vision is our developing strength. Since our foundation, we have developed such fine residential area as Dongkang Garden, Dongjing Garden, Jinye Haoyuan, which highly integrate business and culture. In 2006, aiming at the market vacancy of Zhongshan high-grade house, we invested 1.5 billion yuan to create world-level elite house "Dijing Dongfang", which became a representative work of Zhongshan in both modern city culture and real estate industry. In 2008, when government advocated speed up development of modern service industry, our leader with deep insight focused his attention on the market of office building and invested 2 billion yuan to make Zhongshan top office building program "Zhonghuan Plaza". In accordance with international standard, Zhonghuan Plaza was built and equipped so as to build "50 years without backward office building", which become a landmark in Zhongshan.

Being close to the pulse of the times, our company lead the real estate industy. Relying on supreme quality and outstanding strength, we were awarded as Zhongshan top 10 real estate brand in 2007. Especially in 2008 when financial crisis swept the globe, due to the reliable capital and excellent performance, we won "Fixed Investments Contribution Prize" and "Labor and Social Security Work Advanced Award". Apart from this, in 2010, we are rewarded as "Top10 brand in Zhongshan service industry".